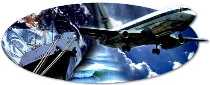 Logistical Solutions
IPS takes great pride in staying abreast of industry developments, identifying the best ways to take advantage of the changes and assist our clients in implementation. We take the logistics activity, typically a non-core function for most companies, and by utilizing our sophisticated software and systems, turn a clients liability into a competitive advantage.
Modal shift impacts; deficit weight utilization; optimizing the supply chain; centroid studies; site selection impacts; plant closing scenarios; compliance monitoring; zone skipping; intransit merge programs; NAFTA; ocean deregulation etc. This is IPS's core business and we're good at it.
We're good at the basics too. We'll develop, distribute and analyze bid packages for all modes and transportation services. IPS creates ad-hoc and specialized reports that keep everyone from General Managers to shipping dock personnel informed and on track.
Our software is easy and quick to use. IPS takes all (Air; LTL; T/L; SPS; Intermodal; etc.)your carrier contracts and loads them into the system. IPS then obtains each carriers' transit time by lane and loads them into the system. Clients simply enter the origin and destination zip code and the shipments weight and our proprietary software program provides instant information as to the optimum carrier (based on your specific carrier contracts) by cost or transit time.
Under our wing, your transportation program will be state-of-the-industry with the end result being an efficient, effective process that optimizes your transportation spend.